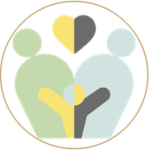 Are there challenges in your family that you'd like to address and resolve? Is your family facing recurring problems that result in conflict and tension?
Family therapy focuses on the relationships within the family unit while other family members are present in the session; but individuals within the family may sometimes be seen separately to better understand some of the issues at hand.
Our work together will be practical and timely, aimed to deepen your connections with each other. Each member will be heard and given a respectful and safe space to voice their concerns and feelings.
Some of the issues I can help you with include:
– Enhance communication
– Build a stronger connection
– Navigate blended families
– Strengthen parent-child, sibling, and family relationships
– Foster safety and security among all members
– Understanding and managing mental health concerns, such as depression, anxiety, self-esteem, grief, trauma, and more.
You can have a healthy, positive family dynamic.